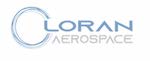 End User, End Destination and Special Permission Responsibilities: Unless otherwise stated, this quotation may contain items or products or components which are used for military purposes or whose export is restricted or the export of which requires a special permit. Loran Aerospace Incorporated (LORAN) is not obliged to indicate in while the quotation is offered whether these items contain the above product groups. The person, company or government agency requesting a quotation is responsible for all required permits and procedures for the import and or export and or production of these products, if the requested product contains the above-mentioned features.
Important Notice for US Government and DLA Projects: For some projects, OEMs and main manufacturers can bid directly. For projects submitted by OEMs or main manufacturers, our bid will be deemed invalid.
Important Notice for Price Increase and Delivery Delays: Due to the negative political and health problems experienced around the World in the recent period, some suppliers or manufacturers or OEMs make unexpected or untimely changes in price and delivery conditions. As Loran, we do not take any liability in this case. If such a situation is encountered before or after the order confirmation, the customer is informed about the new price and delivery, the project is continued based on the customer's approval, or a refund is made to the customer.
Validity Period of Quotation; Unless otherwise stated, the validity period of the quotation is 30 days.
Price and Lead Time: Loran is not a manufacturer and depending on manufacturer production schedule or sub-supplier delivery capability, the price and delivery time can be changed without prior notice, the price and lead time is valid as specified in the order confirmation.
Certificate: All orders are delivered with Loran Certificate of Conformity (CoC) and or with Manufacturer CoC and or with, if applicable, FAA or EASA forms.
Product Conditions and Warranty Period: Unless otherwise specified, following warranty periods will be valid for all products which are supplied by Loran.
Factory New (FN) or New Manufactured (NEW) Products: 2 years
Overhauled (OH): 12 Months
Serviceable (SV): 6 Months
As Is (As Removed - AR): No warranty
Payment Term: Unless otherwise agreed in writing between Loran and customer, payment term is %100 Pre-payment.
Delivery Term: Unless otherwise agreed in writing between Loran and customer, delivery term is Ex-Works GA/USA at Loran facility address.
Minimum Order Value: Minimum line order is 50.00 USD and Subject to Prior Sale policy is valid for all Loran quotations.
Hazardous Product Restrictions: All Loran quotations excludes surcharges and handling fees resulting from hazmat shipments. Loran does not have any responsibilities to provide hazmat product notification. Before shipment, customer will be notified on hazmat packing and freight fee, depends on customer permission the package will be dispatched and hazardous material surcharges and handling fees will be invoiced or charged to your freight account.
Freight and Shipping Fees: Loran quotation does not cover any shipping fees or volumetric packages or dangerous goods which are subject to additional charges, you can get detailed information about this from your customs or carrier company.
Refund Request: Loran does not accept refund request after 30 days from invoice date, unless otherwise agreed in writing between the parties.
Return Request: Return of any new part requires a Material Authorization Form and a copy of the Loran Sales Invoice. All parts must be returned within 30 days from date of invoice.
Loran Aerospace Incorporated
2513 Shallowford Road, Building 200
Marietta, GA 30066-6098, USA
Telephone: +1 (770) 726 - 8181