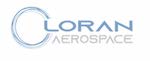 SHIPPING INSTRUCTIONS:
Loran Aerospace Incorporated
Attn.: Andrea Jimenez
Shipping Address: 2513 Shallowford Road Building 200, Marietta 30066 GA USA
Telephone: 1-770-726-8181
E-mail: andrea.jimenez@loranaerospace.com
Carrier: UPS
Account: A100W9
Freight Service (USA): Next Day Delivery
Freight Service (International): WW Express
General Terms
Loran only accepts the products which are supplied with package slip document issued by supplier, and Certificate of Conformity (CoC) issued by manufacturer, and or FAA/EASA or similar certificates issued by Original Equipment Manufacturer (OEM) or authorized bodies.
Supplier package slip and or CoC document should include following information:
- Loran company name,
- Loran purchase order reference number,
- Product name, part number if available with batch/serial number,
- Condition of the product,
- Delivered quantity and if exist back-order quantity,
- Undertaking that the ordered product(s) is delivered under suitable storage conditions against all kinds of external factors and corrosion,
Manufacturer CoC is only valid if it supplied with material test reports which are approved by an authorized laboratories or facilities.
If the supplier has a sub-supplier company, all kinds of traceability documents shall be delivered with the products.
Products shall be delivered in a suitable package adhered the product label which includes product name, part number, manufacturer name or CAGE code, if exist serial/batch number, total product quantity in the package.
The acceptance of this order form by the supplier and the processing of the order means that all conditions are accepted regardless of the signing of the order form.
The Supplier cannot share information and documents regarding the ordered product with third parties or companies under no circumstances without the consent and approval of the top management of the LORAN company,
The Supplier is obliged to keep all information and documents subject to the order for at least 10 (ten) years, unless otherwise specified,
Under no circumstances the supplier may not deliver counterfeit parts or certificates,
Alternate product is only acceptable if it specified in Loran purchase order.
Loran Aerospace Incorporated
2513 Shallowford Road, Building 200
Marietta, GA 30066-6098, USA